Blog Articles
6 ways of identifying Fake friends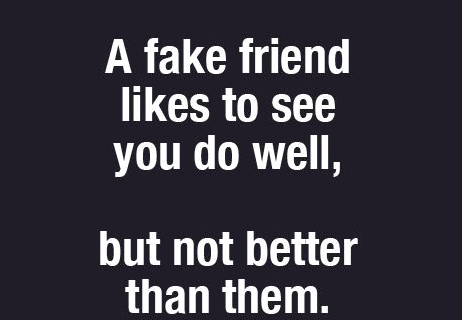 6 ways of identifying Fake friends
I have put together a list of ways to spot and identify fake friends in your life.Fake friends are like cancer they eat you up consistently and slowly leaving you in a world of confusion especially when you need them most so check out my list below
1) The Negative minded: Watch out for friends who always see the negative in every situation, it does not mean being critical is bad but criticism should be healthy in moderation. if you have a friend who is always negative about every situation about life and every opinion you bring to the table be careful you might be dealing with a jealous person in disguise.Trust me getting a honest compliment is the hardest thing to expect from this kind of friend you will be amaze that other people compliment you with ease but never this person.
2) Fit everywhere: Watch out for friends who fits in everywhere,Healthy friends know who they are and who they are not and you can definitely say i know who my friend is but in the case of a fake friend you are definitely not certain about their personality,They fit in with whatever sooth their crave in the minute.if they are with people doing drugs they do drugs if they are with religious people they act religious.They change quickly like the British weather.

3) The serial gossiper: Watch out for friends who always bring gossip about the misfortunes and mistakes of others,They are definitely telling others the same about you when you are in a situation never share too much information with this kind of friends because you might be giving out sensitive information to the entire world as they are broadcasters already seeking their next topic.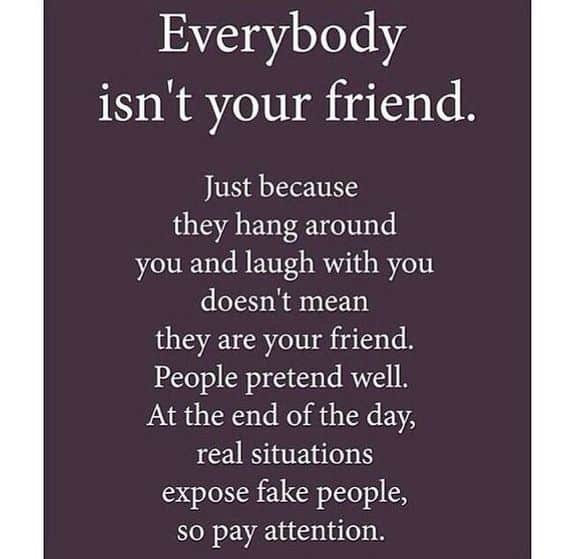 4) The always right: Watch out for friends who are always right and would die to defend their false beliefs and opinions about the world even when you explain and present contrary evidence.This type of person is an egomaniac and the personality they present to the world is definitely false as they want you to believe they are always right so you always seek their validation This is a manipulative system to always stay in control never fall for that.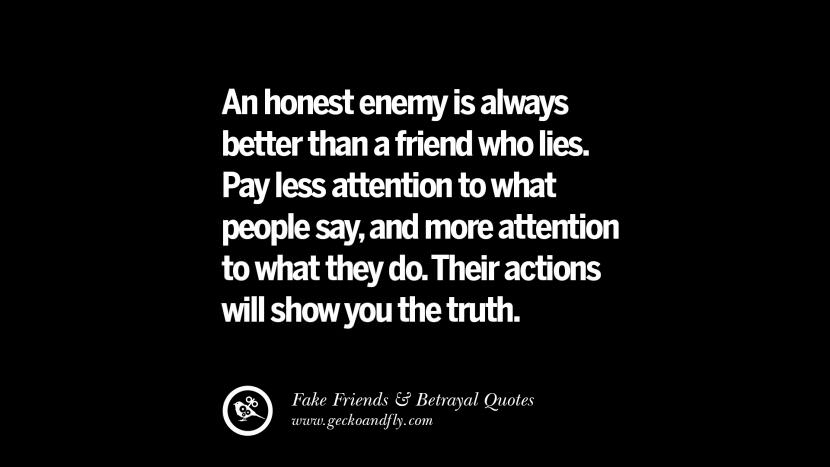 5) The unforgiving: Watch out for friends who still hold on to hurt of past activities,relationship and misfortunes. These are the ones who talk ill constantly of ex partners,relationships and people be careful of such people as most times they want you to think their enemies are your enemies too its a form of manipulation so you take part in sharing same belief of others with them based on only their opinion i have learnt times without numbers that if you speak to others about them you will definitely hear another side of the story which a fake friend deliberately edited for the sake of their ego.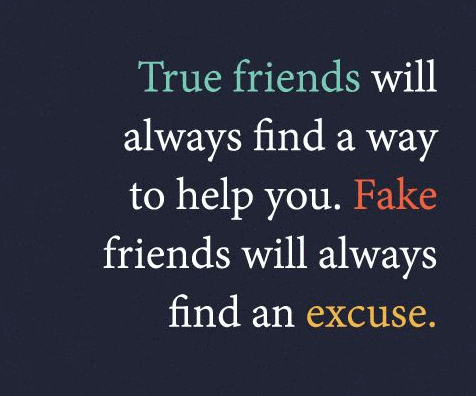 6) The show off and excuse maker: Watch out for friends who only come around when they want to show off something new they bought in my case a friend of mine suddenly stop talking to me for almost a year even when i made effort to reach out then suddenly he got a new Mercedes and visited me that week just because he want me to see his new car.This kind of friends are only with you to feed their ego and whenever you really need a friend they create excuses and will never go out of their way to be the true friend any one would need.
Stay safe out there!
Be the first to respond!